MOMO DESIGN
Technology, innovation, research and style: these are MOMO DESIGN values for 25 years.
All Momo Design products are dedicated to people loving an elegant design with a strong personality. Thanks to this technology DNA, since the 80s, MOMO has been creating a wide range of wristwatches made by high innovative materials such as carbon fiber, titanium, and magnesium.
You can find MOMO watches with a stock prices on WWT.it, the only Italian portal dedicated to resellers and wholesalers.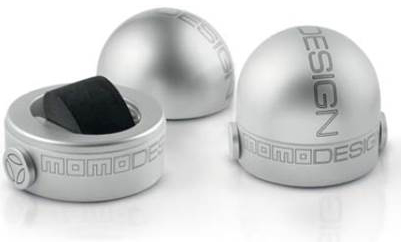 WARNING!
All products images have only describtive function:
in case of discrepancy between image and reference (SKU), delivered item will be as per SKU
| | |
| --- | --- |
| | On this product we offer shipping within 24h! * |
| | This item is available at a partner warehouse. Average delivery time is 3-5 working days. |
| | you have ordered a product available at the Mother House: It may take up to 10 working days for this article! |
| | EAN (European Article Number): this icon states for this article EAN code is available. EAN code is required by many market place (incl. Amazon) to upload a product. Order this item and you will receive its EAN code on your order confirmation e-mail as well as on your final invoice. |
* For credit card or COD orders; if you choose bank wire or Paypal, shipping will be determined by how fast you will pay